Apple Class - Term 3
Children

Apple Class - Term 3
The children have had fun in the outside area, digging for worms and working together to make them a home.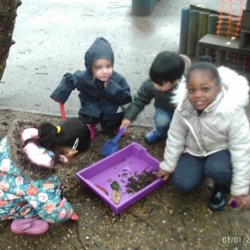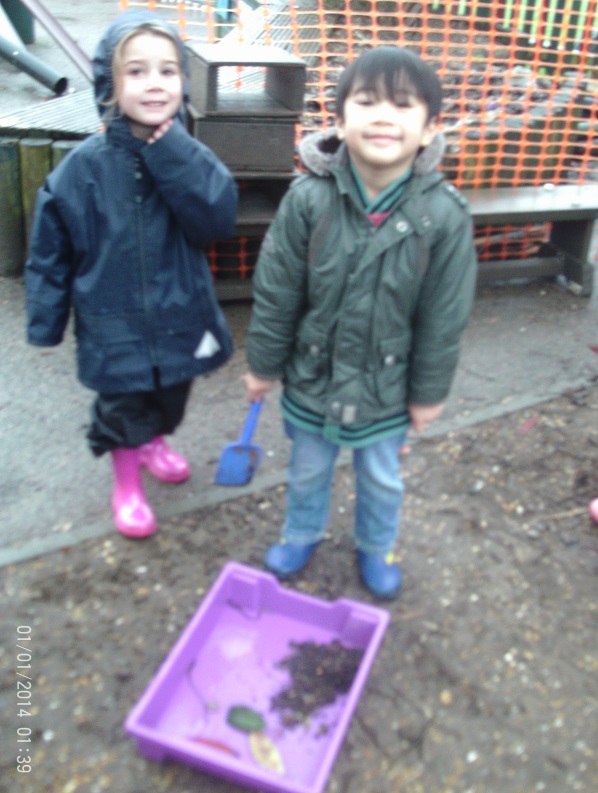 We have been learning about size and the children were encouraged to build towers that were taller than themselves.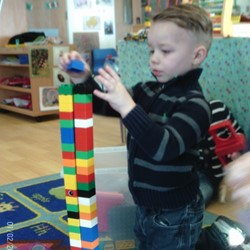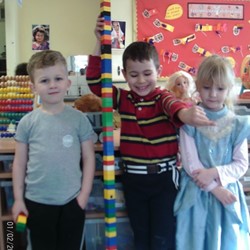 We set up a 'Shoe Shop' in our Maths Area, so that children could try on different sized shoes and measure each others feet – they had a great time and were using language such as longer / shorter, bigger / smaller.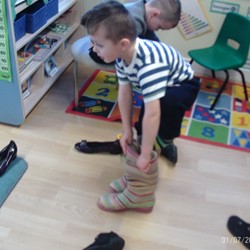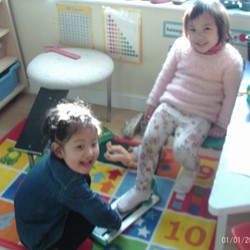 The children are always busy and exploring new things – they always enjoy joining in with our cooking activity on a Friday!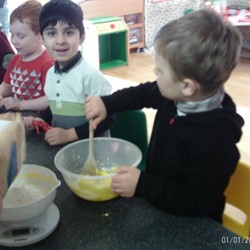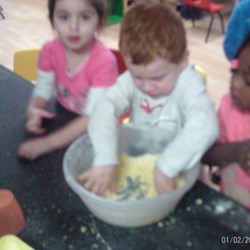 Be kind, be safe, be responsible and embrace challenge