Our Term 1 Learning
Children

Our Term 1 Learning
The children have been working really hard in all areas of their learning. Our topic this term has been 'All Creatures Great and Small' where we have investigated different species and their habitats and food chains. We also investigated climate. The children showed a real interest in using maps and our class globe, they enjoyed sharing the different places that they have visited or telling us about places that different family members come from. Use the links below to find out more about Geography and Science.
https://www.ducksters.com/geography/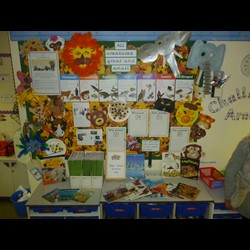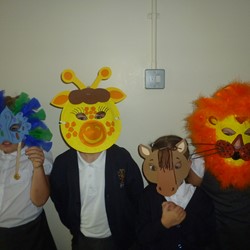 Thank you to Elm class children and their families for producing such amazing home learning - we particularly liked the animal masks!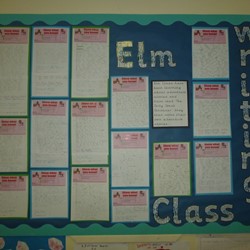 In English the children have been reading the story 'The Dirty Great Dinosaur', which they loved! They then worked towards writing their own versions of the story; they story mapped, described characters and role played being the dirty great dinosaur. The finished writing is proudly displayed outside Elm class.
In Maths we have focused on learning about place value and addition and subtraction. Elm class have been using a 100 square to help them count, it would be great if this could be practised at home to help them become more accurate. We have now moved on to learning about shape, after half term we will be learning about measure. For more maths practice at home have a look at the link below.
Be kind, be safe, be responsible and embrace challenge