The Greatest West Borough
Children

The Greatest West Borough
Our week started with a new teacher! Mrs Hudson was really impressed with how welcoming and enthusiastic all the children in the class were. 
Monday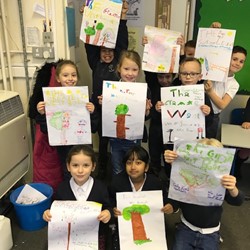 Monday morning, we spent participating in a 'round robin'.  We played percussion instruments, performed poetry and drama as well as completing some art work, showing who we are as individuals. In the afternoon, some children interviewed Mrs Crittenden using specialist recording equipment. We also made 'The Greatest West Borough' posters.
Tuesday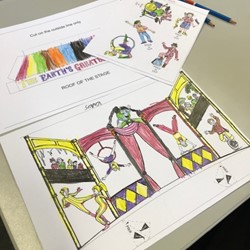 Tuesday saw the class create a 'This is me' poem, celebrating what makes us individuals.
In the afternoon, we learnt a dance in preparation for Thursday's flash mob. We also played drama games, which built our confidence and performance skills.
Wednesday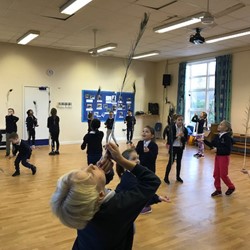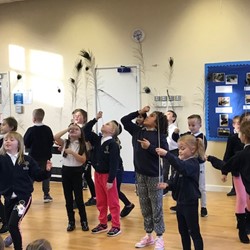 Hornbeam class were part of Woodland's team 'putting on a show in a day.'  We learnt how to balance peacock feathers on our heads. 
Thursday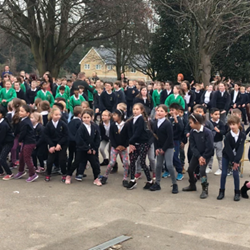 We were very busy, we created a whole music video to 'Naughty' from the stage show 'Matilda.' It was great fun doing naughty things around school; including tying up Mrs Edinburgh. In the afternoon we performed a whole school flash mob to 'This is me'. Some of us also took part in an 'Arty Party'. Building a tree out of paper and wires…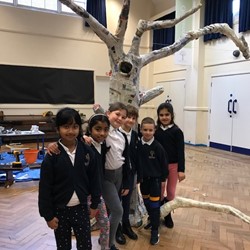 Friday, was artistic day.  We created a whole class collage, did some funky art work with our faces and made masks.
Overall, we had the BEST week, celebrating what makes us individual!
Be kind, be safe, be responsible and embrace challenge