Our Term 1 Learning
Children

Our Term 1 Learning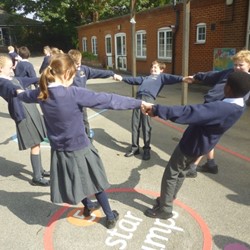 At the start of the term, we took time getting to know each other, creating our Class Badge, focusing on the school's Core Values and expectations for the year as part of PSHCE.  We have also been looking at our Learning Skills and British Values.  We are all very excited to continue with our swimming lessons (now at Larkfield Leisure Centre) and are improving our basketball skills during PE.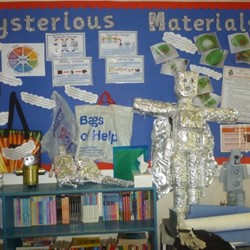 Our topic this term is Mysterious Materials.  We have carried out experiments looking at the strength and durability of 3 types of bags – a 5p carrier bag, a 10p bag and a £1 Bag for Life. We used weights and a dragging test.  We also found out what happened when we mixed solids with liquids and whether changes can be reversed.  In order to complete this topic, we wrote a letter explaining our results and produced a non-chronological report about materials as part of our English learning.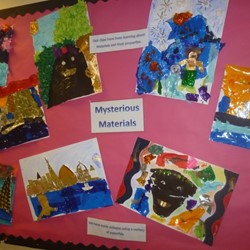 In class we read the book The Iron Man by Ted Hughes and have been absolutely wowed by the Iron Man models that children have created as part of their Home-Learning.  In art, we worked in groups and created collages using a variety of materials.  We are continuing to increase our place value knowledge, addition and subtraction calculations and times tables skills in maths and are already thinking about the certificates and medals we could earn!
Be kind, be safe, be responsible and embrace challenge