Girls Football Tournament - 17.10.17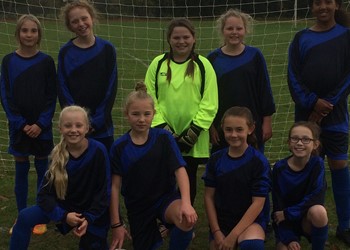 The Girls football team played at the Maidstone Schools Tournament on the 17th October. We opened with a draw against Roseacre, before taking the eventual winners Madginford. Having lost that game, the team then won against Palace Wood and Hollingbourne. Then despite dominating possession, we lost to Senacre Wood, which stopped the team progressing.
The goals were scored by Kessia, Kelsi and Taliya.
Be kind, be safe, be responsible and embrace challenge